Consolidate Your Portfolio with TPP Wholesale
Proven leadership and expertise to help you manage your products, customers and orders from one central portal.
Manage Your Domain & Website Portfolio with TPP
Increase efficiency & ease of management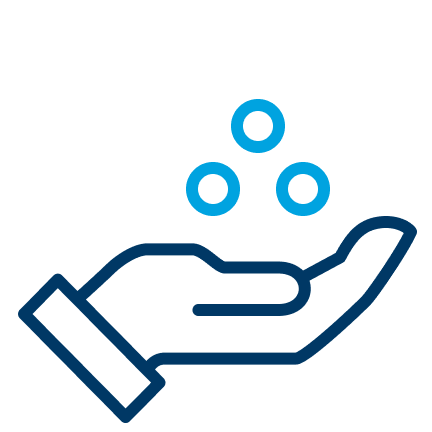 Reduce unnecessary costs & standardize preferred services
Skip the hassle of managing multiple suppliers and different systems
Save your business both time and money
Stay focused on your core business – do what you do best
Avoid disrupting your clients and partners
Seamless Migration Services from TPP
Do you have a large portfolio of domain names and want to consolidate it with a respected domain Registrar?
TPP Wholesale is one of the most trusted wholesale domain providers in Australia and is here to help. With our team of dedicated domain specialists, we have successfully completed the migration of domain portfolios ranging from 50 all the way up to 10,000 domains.
Our migration team has a clear focus on delivering success for our clients.
Domain Consolation Success
Tailored solutions to meet all your domain migration needs
Smoothly transfer your entire TLD portfolio across multiple existing providers into your TPP account in a streamlined manner
Migrate your portfolio at a fraction of the time and cost it would take for you to do it on your own
Transparent processes and open communications to ensure you're in the driver's seat during the full migration
Our technical experts regularly perform large-scale consolidation and migration projects, there is no challenge too large or complex
Easy 3-Step Migration Process
Contact one of our account managers to discuss your domain name portfolio that is with your current provider(s).
Your account manager will lead an internal review of your domain portfolio and inform you of the associated costs as well as request any additional information. You will have a clear understanding of what to expect and our team of experts can answer any questions you may have.
Once all is in agreement and you are ready to proceed, we will arrange the submission of transfer requests for your portfolio within an agreed timeframe. Your account manager will be in full communication with you throughout the entire process. And just like that, you have a consolidated and smart portfolio.
Provide information about your website(s), after which our migration team will analyse your website and create a migration plan. We know considering such a move is challenging, particularly if you are running a database or custom application. Don't worry, we've got this.
Your account manager will provide you with a quote for the recommended hosting plan and advise the migration steps as well as organise the most appropriate time to complete and discuss any possible risks with you.
Our migration team will move your site files, databases as well as correct any links then inform you once it has been completed.